Cascadia Composers proudly presents
Collaborations 2022: Re/emergence
Strive… dream… wake… flourish! Our present moment in music, poetry, image & dance
Cascadia Composers Spring Concert showcases the variety and depth we are known for as we continue to artistically process the times we live in and reemerge, revitalized and reenergized!
Please join us on Saturday, May 14th, 2022 at 7:30 p.m. at Lincoln Hall, Room 75 on the Portland State University Campus, or watch the livestream (with ticket purchase).
Enjoy new works from Cascadia Composers Daniel Brugh, I'lana S. Cotton, Noam Faingold, Brian Field, Theresa Koon (collaborating with poet Bella), Lisa Neher, Gary Lloyd Noland, Timothy Arliss O'Brien, Paul Safar, Drew Swatosh (collaborating with poet Brian Dang), Jennifer Wright and Nicholas Yandell.
A multitude of talented musicians including Diane Chaplin, Anthony Dyer, Maria Garcia, Asya Gulua, Nicholas Meyer, Ben Milstein and Adrian Rosales as well as dancers Conrad "Icon" Kaczor and Big SnubB join in this kaleidoscope of colorful collaborations.
Themes of struggle, recharging and awakening connect these timely works which are enhanced through video, dance and actors. We hope you can share in this exciting concert of new music from Cascadia Composer members!
Lincoln Hall, Room 75, Portland State University, 1620 SW Park Avenue, Portland, OR 97201
Tickets are $20 general admission/$10 seniors and working artists/$5 students/free for children under 12 and are available below and at the door.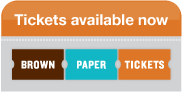 Our audience vaxx policy
For entry to the concert, attendees 12 years and older must show proof of COVID-19 vaccination, or you may show your valid PSU student or employee ID. (PSU vaccination rates are well over 95%.) Valid proof of COVID-19 vaccination is either a hard copy or a picture of a vaccination card showing a vaccine series was completed at least two weeks prior to the concert.
(Please note, this is a PG-13 concert. Some song lyrics are not suitable for the youngest audiences.)
Masking is at your discretion. Please respect the masking choices of other attendees.
If you fall ill with COVID symptoms (use best judgment or advice), or test positive e.g. with a home antigen test during the 10 days prior to the concert, please stay home and enjoy the concert through our livestream.  All advance ticket buyers who leave email addresses on Brown Paper Tickets will be sent viewing instructions prior to the concert.  As of May 6th, you may now also purchase "livestream only" tickets.  Be sure to leave your email address so you can receive instructions!