Cascadia Composers explores the scope and nuances of human identity in the 2nd concert of this, our 11th season. With an impressive variety of music that reflects on the many facets of humankinds complex, emotional landscape (including tranquil bliss, desperate anguish, embarrassment, childhood innocence, heartbreaking grief, sweet, warm joy, and spirituality among others), Cascadia Composers offers a prismatic cross-section of new musical ideas and modes of expression from some of the region's most active and original composers.
Multi-talented mezzo-soprano Lisa Neher (also a Cascadia Composer) stars in performance throughout the evening. Local composers heard from include David Bernstein, Elizabeth Blachly-Dyson, Evan Lewis, Stephen Lewis, Jan Mittelstaedt, Charles Rose, Paul Safar, Dawn Sonntag, Greg Steinke, and Jeff Winslow.
Friday, November 15 (2019) at 7:30 p.m.
Portland State University's Lincoln Hall, Rm 75
Tickets at the door are $20 general admission (buys 2 with Arts Card from RACC) / $10 (seniors, members, working artists) / $5 (students) / free for 12 and under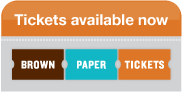 Cascadia Composers' 10th Anniversary Season kickoff event!  Presented in surround sound in the center of Portland's very own volcanic cinder cone, it showcases the variety and verve that has come to define Cascadia Composers.
read more
Cascadia Composers presents Made in Oregon – New Music by Northwest Composers in a concert featured at the Astoria Music Festival, including a program packed with exciting and varied works by 12 notable Northwest composers!
read more
One of Cascadia Composers' favorite new traditions! Talented young Oregonians will perform a diverse mix of works by Cascadia Composers!!
read more
We are inspired by the many courageous stands to protect our rivers with some of the moral courage shown at Standing Rock, including all those protectors along what Chinook Indians for millennia called Big River, the Columbia.
read more
This exciting collaborative program with Big Horn Brass features works by members of Cascadia Composers along with masterpieces by Debussy, Mozart, Puccini, and Bach!
read more
100 years to the day of Claude Debussy's death, ten Cascadia composers will pay musical tribute to his life, work, and influence, echoing "Tombeau de Claude Debussy," his postwar memorial concert, from "across the sea".
read more
Drama and passion are embodied in three of the finest works by Dvorak, Schumann, and the winner of this year's PCSO/Cascadia Composers Composition Competition, Sean Osborn.
read more
Fantasias and boogies and fandangos rub elbows with laments and dirges and audience participation chants. Winter gives way to Spring. Light and hope begin to stream back into the world. All is fabulous.
read more
There's a hot new music festival in town!  Follow the links below to see one way our friends the Delgani String Quartet and The City of Tomorrow wind quintet are keeping warm in the coming weeks, not to mention a few members, former members, and who knows, maybe even...
read more
Cascadia Composers/GroupMuse co-present the Madrona Viola Duo in West Linn on Sun. Jan. 14. The friendly and adventurous program includes new works by CC members Elizabeth Blachly-Dyson, Liz Nedela, Linda Woody, and Nicholas Yandell.
read more