On November 11, 1918, the guns of World War I fell silent. The three imperial powers that had dominated Poland for nearly two centuries, eventually carving it up and devouring it for themselves, lay defeated or in disarray. The way was clear for the rebirth of Poland as a modern nation, for the white eagle to soar free of the black eagles that had plagued it for so long.

Celebrating this centenary, the Delgani String Quartet and pianist Asya Gulua perform five premieres by Cascadia composers, commissioned by the Polish Festival and inspired by Polish independence, as well as Karol Maciej Szymanowski's classic Second String Quartet:


Jay Derderian: "Begin again"
Matthew Kaminski: "Centennial Ballade"
Stephen Lewis: "Citizen/Subject"
Liz Nedela: "Tone Portrait of Poland"
Paul Safar: "Incantation"
|
Sat. Nov. 10 @ 7 pm, Polish Hall, 3832 N. Interstate, Portland, OR 97227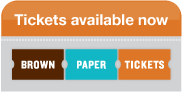 Want more Polish music?
Check out the orchestral program the following day @ 3 pm:
Willamette Falls Symphony
Milwaukie High School Auditorium
(2301 SE Willard, Milwaukie, Ore.)
Mark Perlman, conductor
Darin Qualls, violin soloist
Henryk Wieniawski: "Violin Concerto No. 2" • Darin Qualls, Soloist
Emil Szymon Młynarski: "Symphony in F major, Op.14 • Polonia"
Zygmunt Noskowski: "Symphonic Poem Op. 66 • The Steppe"
Artwork: Bartlomiej Worach